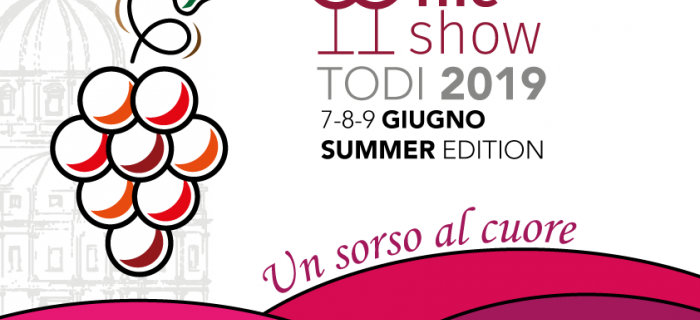 From the Cliff of Orvieto to the Hill of Todi, the show in the glass goes on.
The IV Edition of "Wine Show" (www.wine-show.com) will be on the 7th, 8th and the 9th of June, a food and wine event, dedicated to the wine's experts and lovers, which shows wineshops and producers from all over Italy.
Lots of news scheduled for the 2019 edition will be make known durind the next weeks but the most meaningful is, surely, the choice of the seat where the event will take place.
After the two lucky editions in Orvieto, Wine Show moves on the city of Jacopone, in the heart of Umbria.
The "Sala delle Pietre" of "Palazzo del Popolo", the room of the Town Council of "Palazzo del Capitano" and the prestigious spaces of the "Palazzo del Vignola" will give hospitality to the market exhibition and to the tastings.
Wine Show Todi sets itself the aim of becoming the best event of the enological sector in Umbria and all over Italy, throughtout an high level of program in which 100 wineshops and over 700 tags will take part.