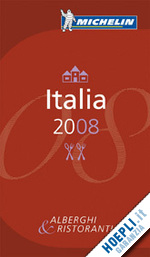 Agriturismo Casale delle Lucrezie has been listed in the Guida Michelin in the section Hotels and Restaurant.
Agriturismo has been awarded a special recognition in the Touring Club Italiano and has been given a certificate for "Stanze Italiane" (Italian Rooms).
A prestigious panel of judges from the Touring Club Italiano have selected the best Italian hotels and have given a quality award to il Casale delle Lucrezie under "Italian Rooms".