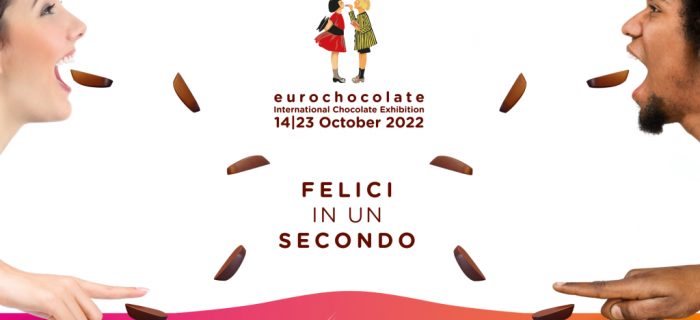 Eurochocolate Perugia 2022: 14 - 23 October.
The sweetest event ever is coming back in Umbria for an indoor edition, for the second time in its history, at Umbriafiere in Bastia, only few kilometers from Perugia and Todi.
Eurochocolate is the best chocolate festival and it hosts a lot of attractions from all over the world.
It will be possible to taste delicious chocolate products that you will find only here. Eurochocolate 2022 program is designed to satisfay young and old people, families, but also children and "old-time boys" over 70... all of them with a passion... the passion for chocolate!
During this 10 days event, divided into 3 thematic pavilions, it will be possible to retrace the main and the surprising attractions that made the history of this event.
Agriturismo Casale delle Lucrezie, at only 35 kilometers from Perugia, is the ideal place where have relax after a busy day in honor of chocolate.
Visit Perugia and its surroundings (Todi, Assisi, Montefalco, Bevagna, Orvieto, etc. ..) during the days of Eurochocolate, means becoming part of the great community of "Food of the Gods" lovers!
What are you waiting for to come to Umbria for Eurochocolate 2022?
Web: www.eurochocolate.com/indoor2022
Official Fans Page: www.facebook.com/eurochocolate.official